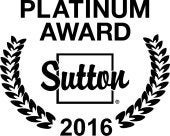 Bernie is an award-winning residential REALTOR® with a wide range of listing and sales experience and a huge marketing program in order to sell higher and faster. His successful sales include all types and hundreds of residential real estate ranging from one bedroom condos to million dollar homes. Whatever your requirements, he has the expertise to make it happen. Whether you are a first-time buyer, upsizer, downsizer or an investor, Bernie will assist you every step of the way. 
Bernie Bloomberg has successfully built and sold hundreds of homesr. Bernie studied real estate marketing inc. social media, is a real estate investment consultant and local market expert. Bernie also has a business degree and studied architecture, economics, property law and property management and from the University of British Columbia he obtained his Realtor® license. Bernie i's serving Vancouver's downtown, Coal Harbour, the entire Northshore, Kitsilano, the West End, Yaletown. Working with Bernie Bloomberg can give you the "Edge" that most other less experienced Realtors® can't offer. Bernie  
Read on ....
You can't buy experience but you can buy & sell with Bernie Bloomberg  
Great to deal with Bernie. He is straight forward, very knowledgeable and always available for great and useful advice. I would definitely recommend Bernie to friends and family.

Bernie and his team are A-one. Very knowledgeable, vast experience, highly Professional, easily reachable and quick to respond to any concerns you might have. I would highly recommend him.
We call him our Lucky Star.

 Mr. Bloomberg helped my wife and I sell our downtown Vancouver condominium. The moment we met him we trusted him. The kind of agent he is will definitely be a rare find. So we would highly recommend him to anyone who is interested in buying or selling a property. He was extremely kind, professional and knowledgeable. Because of our final departure for Hong Kong we asked him to try and sell our condo within three weeks and he sold it in three days at a very good price..He also did all of the coordination with our notary public and the buyer's lawyer. We have met numerous Realtors in this area, but none that worked as precise and hard as Mr. Bloomberg in getting our condo sold within three days and without delays or hassles." 
 我們稱他為我們的幸運之星。彭博先生幫助我的妻子和我賣我們的溫哥華市中心的公寓。我們見到他的那一刻,我們信任他。那種代理的他絕對將是一個罕見的發現。所以,我們會極力推薦他的人誰有意收購或出售物業。他非常親切,專業和知識。因為我們對香港最後離開的我們問他嘗試在三個星期內出售我們的公寓,他把它賣了三天在一個非常好的price..He也做了所有的協調與我們的公證人和買方的律師。我們已經在這方面遇到了眾多的房地產經紀人,但沒有,在得到我們的公寓三天之內,沒有延遲或麻煩出售做過精確和堅硬如紐約市長布隆伯格。"星皇先生,溫哥華
Fantastic Experiences!
Bernie is easy to reach, and explains things thoroughly which is such a plus! He is trustworthy and upfront and diligent in making sure there is complete and open communication between all parties involved to avoid issues. He is friendly, open, and yet professional not only when things go smoothly, but also when there are sticky
details that need to be addressed in the process. I was impressed with how well he kept things running smoothly throughout the process. He is detailed and organized from day one and through to closing. I highly recommend him to everyone! I am a return client. 
Mr. 
Roland Pohl, Vancouver
4 Bed(s), 3 Bath(s), 3000 Sqft.

$6,088,000

Sutton Grp-West Coast Realty
Quick Contact
Trusted Marketing Expert - Bernie Bloomberg PREC Personal Real Estate Corporation - Vancouver BC
Bernie Bloomberg is an independant contractor of SUTTON WESTCOAST REALTY #1 BROKERAGE IN CANADA
Not intended to induce breach of an existing agency agreement.
Mobile:
778-888-6001 Direct
Phone:
778-888-6001
Email:
realtorbloomberg@gmail.com