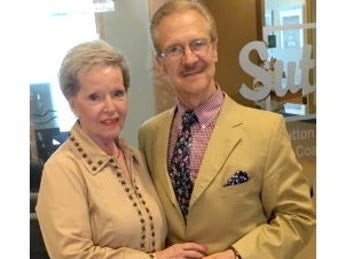 Bernie is an award-winning residential REALTOR® with a wide range of listing and sales experience and a huge marketing program in order to sell higher and faster. His successful sales include all types and hundreds of residential real estate ranging from one bedroom condos to million dollar homes. Whatever your requirements, he has the expertise to make it happen. Whether you are a first-time buyer, upsizer, downsizer or an investor, Bernie will assist you every step of the way. 
Bernie Bloomberg and his wife Julia, a former Realtor, have successfully built and sold hundreds of homes. Bernie studied real estate marketing inc. social media, is a real estate investment consultant and local market expert. Bernie also has a business degree and studied architecture, economics, property law and property management and from the University of British Columbia he obtained his Realtor® license. Bernie i's serving Vancouver's downtown, Coal Harbour, the entire Northshore, Kitsilano, the West End, Yaletown. Working with Bernie Bloomberg can give you the "Edge" that most other less experienced Realtors® can't offer.
Read on ....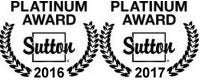 You can't buy experience but you can buy & sell with Bernie Bloomberg  
Great to deal with Bernie. He is straight forward, very knowledgeable and always available for great and useful advice. I would definitely recommend Bernie to friends and family.

Bernie and his team are A-one. Very knowledgeable, vast experience, highly Professional, easily reachable and quick to respond to any concerns you might have. I would highly recommend him.
I was referred to Bernie by a close friend.  My friend highly recommended him.   My particular situation was similar to my friend's, I needed a realtor who could sell my Mother's apartment to an investor and in a short time.  Right from the start, he created a plan for me.  As the apartment was my Mother's (87 years old), I knew that it would take a special person to handle the transaction.  I was so happy that both Bernie and Julia understood the situation very quickly.  They arranged an Open House within a week.  Their teamwork was well executed, Bernie showed the unit to  1 client at a time, while Julia waited outside.
At the end of the week, they said they had offers and we sold the unit within 1 week.  My Mother was pleased as she didn't have to show her apartment anymore.  They were very diligent and thorough and always kept me informed.  On Possession date, they were present and made sure everything went smoothly.  
I highly recommend Bernie.  He is thorough, detail -oriented,  and very patient.  His professional advice was invaluable.
As a final word, Julia is a great team worker with Bernie.  She kept me informed about the details and was very kind and gracious with my Mother.
Thank you very much to both of you.
Bernie is the perfect realtor. He is knowledgeable, approachable and incredibly generous with his time. I had a great experience with Bernie which was 5 star experience. I highly recommend him. 
cindy kim

This is the first time I used Bernie Bloomberg as my realtor on an investment property purchase. I must say the whole purchasing process have gone very smoothly. Bernie is a professional with excellent knowledge of the Vancouver real estate market. He is straight forward, no BS, easy to deal with, very helpful, and quick to respond to my queries. I will use him again and recommend him to others. 
P KF Lam
I had an absolutely great experience with Bernie. He was very professional and really knew about Vancouver housing market . I wouldn't hesitate to recommend him, again!!! 
Tory Kim
Bernie and Julia are  a great couple to work with, smart and very professional. Hard working, honest I certainly recommend them. 
Sanaz Alinasab
Awesome realtor, was able to provide necessary guidance on successfully completion of my recent purchase.
Imam Hussain
Bernie sold my home, best service!
NiniFitness Thailand
Quick Contact
Award Winning & Trusted Marketing Expert - Bernie Bloomberg PREC Personal Real Estate Corporation
Bernie Bloomberg is an independant contractor of SUTTON GRP WESTCOAST REALTY #1 BROKERAGE IN CANADA
100-801 Marine Drive Vancouver, BC V7P 3K6
Not intended to induce breach of an existing agency agreement.
Mobile:
778-888-6001 Direct
Phone:
778-888-6001
Email:
realtorbloomberg@gmail.com