About MLS® and realtor.ca
Many new home buyers in Vancouver decide to start out their search by using MLS.ca or Realtor.ca.

Realtor.ca or the MLS® (Multiple Listing Service), is a member based service website, created by and paid for by the REALTOR® members of the local real estate boards in Canada. This site is a public information site that features all the listings that are available on the market that the sellers have given listing agents permission to advertise on the site.

Your local real estate agent will sign a listing agreement with a seller and submit the listing to that particular real estate board's interboard MLS® which can only be accessed through licensed Realtor's®. The real estate agent can use the Realtor.ca site as an added advertising vehicle to get the listing out to as many prospective buyers as possible.

Many people rely on the Realtor.ca site but can miss out on some great real estate listings that are available when not working with a licensed real estate agent.

Some sellers prefer not to allow their listing to be advertised on the public MLS® system for privacy issues
Sometimes the system updates irregularly not allowing for a new listing listed on the real estate board's main site to get into the public site before buyers working with an agent can see it first. Due to privacy concerns, some information is withheld which public users may find important.
Realtor.ca is a good tool for starting out to get an idea of what homes are available or what price range a certain area is. However, when it's time to get serious about buying a house in Vancouver, have a highly experienced local agent, sit down with him and go over everything you need to know to buy a house in Vancouver. Save money and call an expert.
FREE 48 Hour Advantage 
Many of the best homes are sold before they are ever advertised or displayed on most websites. In order to find those homes please use the form below or click on
Get In Touch
in the top right corner of this page and
get a 
2 - day head start 
of up to 48 hours before they are offered to the general public.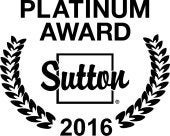 Subscribing to my bi-weekly newsletters helps you stay in the loop, join lively discussions and keep track of news and updates you might have missed otherwise.

FREE - Sign up now. You may cancel anytime.
My privacy policy is simple. I will never share your information with anyone!


Quick Contact
Award Winning & Trusted Marketing Expert - Bernie Bloomberg PREC Personal Real Estate Corporation
Bernie Bloomberg is an independant contractor of SUTTON GRP WESTCOAST REALTY #1 BROKERAGE IN CANADA
100-801 Marine Drive Vancouver, BC V7P 3K6
Not intended to induce breach of an existing agency agreement.
Mobile:
778-888-6001 Direct
Phone:
778-888-6001
Email:
realtorbloomberg@gmail.com