Realtor® Bernie Bloomberg Vancouver - Welcome to Our Story
Real Estate is my life and always has been. Realtor at 22, Broker at 23, Developer at 29.

Bernie and Julia on their journey in the real estate industry as agents, broker, developers and investors.
Bernie is an award-winning residential REALTOR® with a wide range of listing and sales experience and a huge marketing program that sells properties higher and faster. Bernie's successful sales include all types and hundreds of residential real estate ranging from one bedroom condos to million dollar homes. Whatever your requirements, he has the expertise to make it happen. Whether you are a first-time buyer, upsizer, downsizer or an investor, Bernie will assist you every step of the way. 
Bernie has also built and sold hundreds of homes as a developer. Bernie studied real estate marketing inc. social media and is a real estate investment consultant and local market expert. Bernie has a business degree and studied economics, architecture, property law and property management. And from the University of British Columbia he obtained his BC Realtor® license. 
There's no place like home! Bernie's success is shared with the renowned team at SUTTON West Coast, #1 Brokerage in Canada, where Bernie is an independent contractor as a licensed Realtor®. 

When choosing a real estate professional, get to know their history!
Bernie's career began in the 70' in Europe and later he took up residence in Canada. He moved to Toronto in the early 80' with his wife and business manager/partner Julia. Bernie and Julia are both very proud Canadian citizens.

Today, the Bloombergs call beautiful Vancouver home. Its lucrative market offers them continued success in the real estate industry through condominium and  luxury home investments and equity trading. 
Julia studied interior design and has a passion for helping others. Among many other things her strength is staging and guiding a seller in preparing their home in order to maximize price and value. 
Bernie loves computers, photography, architectural designing and his personal investment in health and wellness includes working out at the gym with Julia 6 days a week. Their balanced diet consists of organic fruits and vegetables, fish, turkey and their own home-made spelt bread. Bernie and his wife are also former equestrians who owned and rode horses, specializing in dressage. They once played tennis competitively in teams and clubs, while today they favor the sport as spectators. Locally, they closely follow Canucks hockey and Whitecaps soccer.
Meet Bernie Bloomberg of SUTTON West Coast Realty Vancouver, building his future and yours at home.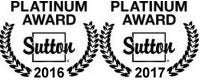 Bernie's is an excellent negotiator and communicator and strongly believes in adhering to the ethics code of the profession. This also includes not making false statements of any kind. 
Quick Contact
Award Winning & Trusted Marketing Expert - Bernie Bloomberg PREC Personal Real Estate Corporation
Bernie Bloomberg is an independant contractor of SUTTON GRP WESTCOAST REALTY #1 BROKERAGE IN CANADA
100-801 Marine Drive Vancouver, BC V7P 3K6
Not intended to induce breach of an existing agency agreement.
Mobile:
778-888-6001 Direct
Phone:
778-888-6001
Email:
realtorbloomberg@gmail.com