Bernie Bloomberg, Realtor on: FSBO Facts
Being a FSBO (for sale by owner) can be costly. 
92% of all properties are sold by professional Realtors. Source: National Association of Realtors.
4% of all FSBOs give up on selling.
4% sell to friends / relatives.

There are currently approx. 10,000 properties listed on the MLS in Vancouver.
Every month hundreds of listings expire on the MLS without having seen one single serious buyer.

Every month the vast majority of Craigslist postings are turned over to Realtors / MLS.
Every day dozens of similar homes come onto the market

competing for the same buyer in your area!

  
Buyers do not trust sellers as much as they trust Realtors. Realtors must act truthfully and ethically.   
Buyers usually want the purchase price reduced by the commission the seller saves as a FSBO.

In addition, buyers want the regular discount they would ask for as if it was not a FSBO. 


FSBOs reduce their sales prices at least once

before engaging a Realtor / MLS.

In the rather rare event that a FSBO sells his property

he discounts the already reduced price once more.
The vast majority of buyers are represented by Realtors. 

FSBOs are usually up against a professionally trained Realtor who SOLELY represents his client, the buyer, like a good lawyer would represent you, the seller, in a legal case.

FSBOs pay approx. 1.5 - 2% commissions of the sales price to the buyer's Realtor.

FSBOs pay their real estate lawyers a fee of 0.5% of the sales price which equals $5,000 based on a $1 mil contract whereas sellers protected by Realtors just pay a few hundred dollars to a public notary.  
Summary: 
FSBOs pay approx. 2.5% commissions to the buyer's Realtor.
Sellers represented and protected by a professional Realtor pay approx. 3% commission.
In contrast when FSBOs go on their own they reduce the sales price on average twice and discount the already reduced price on top of it when an offer comes in.  
Example Sales Price $800,000:
FSBO pays 2.5% commissions on $800,000 = $20,000 to buyer's Realtor. 
FSBO hires own Realtor and pays total of 3% commission on $800,000 = $24,000
FSBO reduces price by at least 5% of $800,000 = $40,000

FSBO's total loss $36,000.

($4,000 savings on commissions above and $40,000 loss on the reduced price above.
Usually the FSBO reduces the price once more by 4% on $800,000 = $32,000
Usually the FSBO pays $4,000 to his lawyer which he does not need when working with a Realtor.
Usually a good Realtor sells higher than the FSBO!!! Source: National association of Realtors. 


Very few Realtors like me spend a lot of dollars on promoting sellers' properties inc. social media.
Very few Realtors like me have your home staged at their costs.
Please note we do have the Biggest Free Guaranteed Marketing Plan in the Industry and we fully pay for it.
As with every profession there are huge differences between Realtors too. Approx. 10% of all Realtors control 90% of the market whereas the other 90% of all Realtors share 10% of the market. Unfortunately, many of those 90% of Realtors are financially not in a position to promote and market properties as they should in order to maximize exposure and create more interest and generate more offers. Instead, they just list your property on the MLS. 

Real Estate Advisor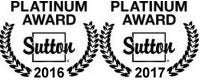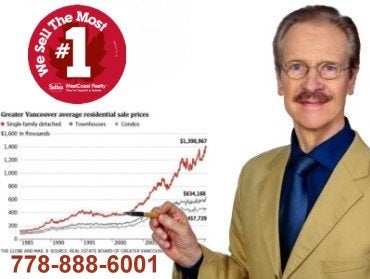 Quick Contact
Award Winning & Trusted Marketing Expert - Bernie Bloomberg PREC Personal Real Estate Corporation
Bernie Bloomberg is an independant contractor of SUTTON GRP WESTCOAST REALTY #1 BROKERAGE IN CANADA
100-801 Marine Drive Vancouver, BC V7P 3K6
Not intended to induce breach of an existing agency agreement.
Mobile:
778-888-6001 Direct
Phone:
778-888-6001
Email:
realtorbloomberg@gmail.com