We have one commitment when working with you and that is to exceed your expectations while getting you the best possible price, terms and conditions when you buy a home. To do this, we've created our Buyers Advantage Program to ensure that you get the most house for the least amount of money.
By enrolling in the Buyers Advantage Program, you will receive the advantages listed below. In order to take advantage of our Exclusive program, call us today to meet with Bernie.
#1. Earn Up To $2,000.00 Cash at Closing*:
Here is how it works. If we show you seven properties or less and you decide to write an offer and your offer gets accepted, we will write you a check at the closing table. Here are the details:

Purchase Price $500,000 & Higher gets you $1,000 Cash At Closing
Purchase Price $1,000,000 to $1,500,000 gets you $1,500.00 Cash At Closing
Purchase Price over $1,500,000 gets you $2,000,00 Cash At Closing
#2. Love It or Leave It Guarantee!
When you buy a home using Realtor Bernie Bloomberg to represent you, if for any reason under the sun, you are not happy, we will sell the home you buy through us for free. Of course you must sign our Exclusive Buyers Agreement by the Real Estate Board of Greater Vancouver prior to buying a home with me and buy your new home using Bernie Bloomberg as your buyers agent.

This is how it works... During the first 12 months after your closing, if you are dissatisfied with your new home purchase for any reason at all, you simply let us know and we will list your home for free until it sells. During this period, any commissions paid on the sale of the home will be paid directly to the agent that brings the buyer for your home and not to us...
AMAZING PROGRAMS & SERVICES
1. Home Hunter Service: Our Home Hunters Service gives you a backstage pass to the MLS, as if you were an agent. You will receive from us all the homes for sale based on your own search criteria and more importantly, get to act on them before most agents even show them to other buyers. This service puts you in position to act quickly on some of the best deals in the market.
2. Distressed Sellers Program: Get access to motivated sellers who are looking to sell their homes because they are in foreclosure or have had their home on the market for more than 6 months. These homes represent great bargains and we get you access to them.
3. Strategic Negotiation Experience: We use our 40 years of real estate experience to work to get you the best price, terms and conditions on your home purchase. In most cases, we can even get the seller to pay some of your closing costs when you buy your home.
4. Customized Loan Programs: Our mortgage affiliate has the experience to get you a loan program that meets your financial needs best based upon the house you want to buy. They are skilled in creative financing to limit the amount of money you need to come to closing, getting you the best rates and even getting you into your home without having to make a payment for the first 60 days that you live there.
5. Cancellation Guarantee: A Cancellation Guarantee backs all of these services. If you are not completely satisfied with the job we're doing for you, you can cancel your buyers advantage program agreement. This does not void an exclusive Buyer Agency agreement in which a commission shall be due for services performed.


WHAT YOU NEED TO DO TO GET ENROLLED:
1. Agree that you are using Bernie Bloomberg Realtor and Marketing Expert to help you buy your home which simply means that you will:
Give us your search criteria so we can set you up on the Home Hunters Service,
Call us 778-888-6001 to schedule a time to meet in person to officially join our Buyers Advantage Program
Notify us of any home that you want to see and that we will show it to you as quickly as possible 
Allow us to prepare, present and negotiate any offer you want on any home you'd like and we will use our skills and experience to work to get you the best possible price, terms and conditions on the home. This includes new construction homes, FSBO and any home you find either on your own or through us.
Inform all other agents, builders and home sellers that you are working with Bernie Bloomberg Realtor and Marketing Expert if you should come in contact with them without us being there.
Get preapproved with our lender or another lender prior to viewing homes.
Cancellation Guarantee
You have the right to cancel this 
agreement
, without penalty at any time up to the time we present an offer on your behalf to a potential seller. Should you want to cancel, you agree to do so in writing with 72 hours notice and deliver it to Bernie Bloomberg Realtor and Marketing Expert. You also agree to let us remedy the situation, failing which, you will be released from our agreement. 
Fill out this form and mention "The Buyers Advantage Program"
*Buyers Advantage Program Conditions & Limitations
You must sign this 
Buyers Advantage Program contract 
before you look at the second home with a representative of Bernie Bloomberg Realtor and Marketing Expert. We say the second home because it's only fair if in the event we meet you at a house that you called on and you didn't know about the Buyers Advantage Program. The seven home criteria for the cash at closing starts with the second home, IF you looked at a home with us prior to being aware of this exclusive program. The "Sell for FREE" advantage is limited in nature, time period, and scope. Further, this advantage is only in reference to the fees charged by us. It does not cover, include, or refer to, in any way charges by other parties, such as buyer's agent commissions, closing costs, etc.  This refers specifically to fees charged by us.  We are not lenders and while we will communicate with potential lenders, your qualification for a loan or mortgage depends upon your particular circumstances which are beyond our control, including your income, assets, existing debts, and various credit reporting issues. We make no guarantees in this area beyond the use of our efforts and experience. This document is merely a somewhat general description of the Buyer's Advantage Program. Actual enrollment and participation in the program involves execution of additional more specific and binding documents. You hereby indemnify and hold harmless Bernie Bloomberg Realtor and Marketing Expert against any and all losses, claims, damages, expenses or liabilities whatsoever, joint or several, which may arise out of or in connection with the these services and guarantees and our performance in regard to same. This indemnification and hold harmless provision shall not apply to any intentionally wrongful acts or gross negligence of said parties. Further, said indemnification and hold harmless shall be cumulative in regard to any other rights or defenses.Contact Us Today!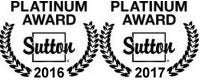 Quick Contact
Award Winning & Trusted Marketing Expert - Bernie Bloomberg PREC Personal Real Estate Corporation
Bernie Bloomberg is an independant contractor of SUTTON GRP WESTCOAST REALTY #1 BROKERAGE IN CANADA
100-801 Marine Drive Vancouver, BC V7P 3K6
Not intended to induce breach of an existing agency agreement.
Mobile:
778-888-6001 Direct
Phone:
778-888-6001
Email:
realtorbloomberg@gmail.com