Can I Afford Realtor® Bernie Bloomberg in Vancouver? Yes, You Can.
Bernie built and sold hundreds of homes throughout his carrier as an agent and developer. It is Bernie's wealth of knowledge and experience from over 40 successful years in the industry and the trust he has earned over all these years. Bernie also has a business degree and studied architecture, economics, property law and property management and from the University of British Columbia he obtained his BC Realtor® license. Bernie studied real estate marketing inc. social media, is a real estate investment consultant and local market expert. Consequently there are in fact substantial differences setting Bernie apart from most other real estate agents in Vancouver and elsewhere. 
Bernie offers his seller clients Real Value and the following Guarantees and Commitments.
Ask your Realtor what he/she does for you or what you can do for yourself promoting your property. The more buzz we create the more response and offers we get. 
Sales Guarantee

We are confident to sell. If we do not sell your home within the first 66 days we pay the seller $1,000 cash.
Performance Guarantee

If I do not implement all points of my

Biggest Free Marketing Strategy in the Industry

in a timely manner seller is entitled to terminate our relationship overnight. 
Communication Guarantee

If I do not report to my seller client all activities around his property in a detailed way and on a weekly basis I reduce my commission by $300 for every week I did not report. 
Value Client Certificate

$1,000 Cash Value Certificate due on closing.
Trades Support

We work closely with a number of reputable trades people and will recommend them to you upon request. 
Bernie
 is a personable and charismatic person whose highest priority is exceeding his clients' expectations. He is also known for his impeccable integrity and passion for personalized service and his extraordinary negotiation skills. Bernie and his wife Julia are always available to discuss clients' real estate needs. Whether you are a buyer or seller Bernie and Julia are here to serve.
And when it comes to real estate commissions
Bernie does not charge sellers more fees than any ordinary agent would charge. In addition, due to his strong negotiation skills and his most powerful marketing plans in the industry Bernie usually gets more out of every sale for his sellers than other Realtors or the FSBO himself would. After commissions!

Please click here for any questions or just get sound real estate advice for free.
Wealth of Experience + Extraordinary Guarantees = regular commission
Please remember: You Can't Buy Experience But You Can Buy & Sell With Bernie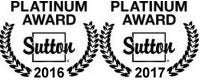 Subscribing to my bi-weekly newsletters helps you stay in the loop, join lively discussions and keep track of news and updates you might have missed otherwise.
FREE - Sign up now. You may cancel anytime
.
My privacy policy is simple. I will never share your information with anyone!

Photo above shows Bernie at the age of 2 negotiating his first deal for a client - just kidding

Quick Contact
Award Winning & Trusted Marketing Expert - Bernie Bloomberg PREC Personal Real Estate Corporation
Bernie Bloomberg is an independant contractor of SUTTON GRP WESTCOAST REALTY #1 BROKERAGE IN CANADA
100-801 Marine Drive Vancouver, BC V7P 3K6
Not intended to induce breach of an existing agency agreement.
Mobile:
778-888-6001 Direct
Phone:
778-888-6001
Email:
realtorbloomberg@gmail.com