New & Presale Condos Burnaby - Condo Expert Bernie Bloomberg

Enjoy substantial Presale discounts of 3-15% at the Presale event
Registrations are now being accepted

If you are considering purchasing a new condominium from a Developer in Vancouver, it is absolutely essential for you to have your own Exclusive Real Estate Buyer's Agent that will work, represent and protect Your interest as a Buyer. Bernie is your  Exclusive Real Estate Buyer's Agent 
Bernie is a licensed Realtor and former developer.

 Get Bernie on your site and be the first to be notified about new Presales and gain access to 
VIP Openings & Special Promotions!  Huge Selection of new and presale condos. 
Join our 
VIP email list now
 and take advantage of 
presale discounts of 3 - 15% 
on select projects before the general public gets in a few 
weeks later. In addition, get information on new Vancouver presale condos as well as pricing & floor plans before anyone else.

In conjunction with the developer we can offer you the best prices and early access to floor plans of this development.


   Email me about floorplans, deposits, price/sq-ft., occupancy, maintenance/sq-ft., etc. - 
or call 778-888-6001
  
 Ask us about projects we do not feature on our site yet
IMPORTANT NOTICE

:
  Bernie Bloomberg is your Vancouver Condo specialist and number one source for new condos and condos presales 
as well as pre-construction homes. Bernie is a real Real Estate expert and a former developer of condos and townhomes. Hiring Bernie as 
your buyer's agent means avoiding costly mistakes and getting free valuable advice from one of the most experienced Realtors in town. 
Buyers DO NOT pay commissions
.

  Sign up for our 
New Condos VIP email list
 
and be the first to be notified about new Presales. Gain access to VIP Openings & Special Promotions! - See more at: http://www.berniebloomberg.ca/condo-projects-city-of-vancouver#sthash.dXXu29gk.dpuf
without cost or obligation
 without cost or obligation and purchase before anyone else can. 
You will be notified by email immediately after a new property has hit the market matching your entered search criteria
The information you provide here is confidential and will not be sold or shared with anyone
You can Unsubscribe from this system at any time by clicking "Unsubscribe"



Also, click here for
thousands of active Condo listings on the MLS in Vancouver
  
Sorry, this page is still under construction. Please check back in a few days for dozens of new projects. Thank you.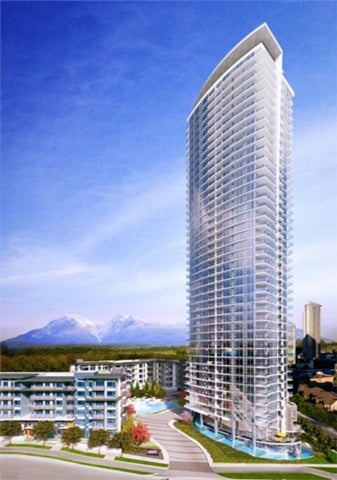 1710 Gilmore Avenue, Burnaby in Willingdon Heights, Burnaby North
0 Active Listing(s)
Description Escala is a new condo development currently in preconstruc ... read more.