Do's and Dont's by Realtor Bernie Bloomberg - Vancouver
Avoid Common Buyer Errors                                                                                                                                                                
Shopping for a new home is an emotional experience. It is, however, also a business transaction, and must be treated as such. Three of the most devastating things that can go wrong are

• Losing a dream home to another buyer
When you have a systematic plan before you shop, you'll be sure to ...............
Please read on and request My FREE Do's and Dont's Report.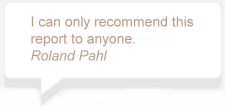 In the alternative, please book a free consultation and tell me about the property you are looking to purchase. You may contact me directly at 778-888-6001. Let's get started so we can discuss the benefits of having me as your Buyer's agent on your site.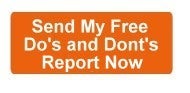 Testimonial:
I have received excellent service from Bernie. Timing and quality of service have exceeded my expectations and everything is communicated in a professional and timely manner.
Brigitta Baldes, Toronto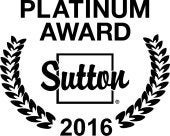 Many of the best homes are sold before they are ever advertised or displayed on most websites. In order to find those homes please use the form to the left and c
on
tact Bernie
Bloomberg in order to get a two day head start of up to 48 hours before they are offered to the general public.
---

Subscribing to my bi-weekly newsletters helps you stay in the loop, join lively discussions and keep track of news and updates you might have missed otherwise.
FREE - Sign up now. You may cancel anytime.
My privacy policy is simple. I will never share your information with anyone!


Quick Contact
Award Winning & Trusted Marketing Expert - Bernie Bloomberg PREC Personal Real Estate Corporation
Bernie Bloomberg is an independant contractor of SUTTON GRP WESTCOAST REALTY #1 BROKERAGE IN CANADA
100-801 Marine Drive Vancouver, BC V7P 3K6
Not intended to induce breach of an existing agency agreement.
Mobile:
778-888-6001 Direct
Phone:
778-888-6001
Email:
realtorbloomberg@gmail.com