Everybody Needs A Realtor With A Huge Marketing Plan - by Bernie Bloomberg
Every seller needs a well versed Realtor who is an Expert on marketing and a Master on contracts of purchase and sale.  
Sellers agents most of the time DO NOT sell properties.
 It is the buyer's agent who brings the Buyers. Therefore, it is important to hire a Seller's agent with a huge marketing program that promotes properties on a massive scale in order to create maximum attention locally, nationally and internationally resulting in a constant stream of buyers.
This Realtor must also be prepared and capable of spending thousands of dollars on property promotions in order to attract as many Buyers and Buyers agents as possible. 
Sellers agents should be highly experienced,
 skilled negotiators, well educated and should have a long, successful history of dealing with offers in order to negotiate the highest sales price possible and to protect the Seller from all the tricks of the trades. (Buyers agents) 
After all, the Buyer's agent wants to get the best deal for his buyer, too. Therefore, the Buyer's agent is NOT the sellers best friend !!!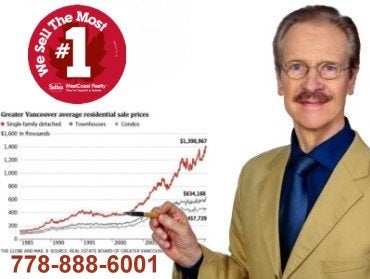 Quick Contact
Trusted Marketing Expert - Bernie Bloomberg PREC Personal Real Estate Corporation - Vancouver BC
Bernie Bloomberg is an independant contractor of SUTTON WESTCOAST REALTY #1 BROKERAGE IN CANADA
Not intended to induce breach of an existing agency agreement.
Mobile:
778-888-6001 Direct
Phone:
778-888-6001
Email:
realtorbloomberg@gmail.com