Is it necessary to use an agent when buying a property?
It's not necessary, but I strongly recommend it.  Realtors can negotiate deals for you, know lots of information about neighborhoods, have excellent connections with home inspectors, mortgage brokers, etc., and can help you find your dream home much faster than looking yourself, just because of his/her experience and knowledge of both homes and of the area. Also, a experienced Realtor can help you to avoid making those costly mistakes most buyers make going on their own for no apparent reasons!
Please keep in mind
that the seller typically pays the agent, so there's not really any downside of using one as a buyer :)
The seller more often than not has representation. While not all people go to court and represent themselves against a lawyer, it's kind of the same.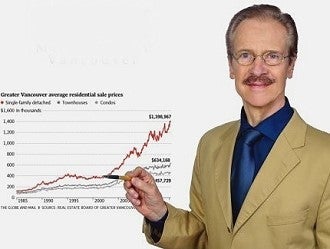 Quick Contact
Award Winning & Trusted Marketing Expert - Bernie Bloomberg PREC Personal Real Estate Corporation
Bernie Bloomberg is an independant contractor of SUTTON GRP WESTCOAST REALTY #1 BROKERAGE IN CANADA
100-801 Marine Drive Vancouver, BC V7P 3K6
Not intended to induce breach of an existing agency agreement.
Mobile:
778-888-6001 Direct
Phone:
778-888-6001
Email:
realtorbloomberg@gmail.com