This article is all about helping you selling your home. We would love to bring you our buyers. Of course, nobody needs a Realtor as nobody needs a good lawyer or accountant either. However, good and highly experienced Realtors sell considerably higher than FSBOs according to the National Association of Realtors. To be exact, on average good Realtors sell 8% higher than FSBOs whereas Realtors' commissions are approx. 3%. That's a gain of $40,000 based on a sales price of $800,000.

In the end sellers can only financially gain from working with a highly skilled Realtor. And this is all apart from the fact that a Realtor's highest duty is to protect his client, the seller, like a good lawyer does. And if you think you do not need protection and the advice of a highly experienced Realtor who is also a trained marketing expert you have  probably never been involved in a real estate lawsuit. 

Please note an ad on little Craigslist is for sure the wrong medium to sell any piece of real estate. All you get from Craigslist is a handful of genuine responses and a bunch of fake and genuine Realtor inquiries and right after your ad becomes stale. 

In contrast, just one mass email to all 1.800 agents of the SUTTON Westcoast network in Metro Vancouver notifies a lot of buyers matching your property description. Not to mention the other 50 marketing actions we take including TV real estate channel and over 30 worldwide real estate portals. Our listings are regularly uploaded to portals in Vancouver, BC, US and China where 1.5 mill. potential buyers view our ads every month. And what about our 10,000 friends, followers, connections, etc. on social media? They all get notified. And not to mention all the conventional marketing actions we take: Open Houses, neighborhood flyers, MLS listing, professional HD photos, video, etc.

After all, all of our clients' homes are marketed professionally, strategically and to the fullest without sparing time and money by applying our Biggest 50+ Marketing Program in Vancouver. In fact we usually spend up to $5,000 on our clients property promotions and in many cases even a lot more. After all, the competition of very similar homes in any given area is just too big.  
Also, our seller clients love the idea that we provide 
Written Performance Guarantees

$1,000 cash - If we do not sell within the first 62 days

$1,000 cash on closing

We Pay Penalties - if we would not perform as outlined in our detailed marketing plan
Please remember that a  professional marketing expert gets you more money out of your sale, even after commissions. And please also remember that we create so much more buzz and therefore, get considerably more responses and offers than any private individual will ever get. That's why we are so successful in doing what we are trained for. Hundreds of homes sold and built over the last 40 years is a pretty good track record. 
Find out in 20 minutes if you qualify for our huge marketing program. By the way: 92% of all FSBOs are converted to listings on the MLS. Are these sellers all smarter? I do not think so. Instead, they just realize that selling real estate higher, faster and without the usual hassles requires more than just a few postings on trees in the neighborhood or an ad on little Craigslist. Or would you sell your red Ferrari at a Flea Market?  
Real Estate Advisor
Real Estate Marketing Expert
Sold and Built Hundreds of Homes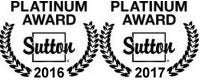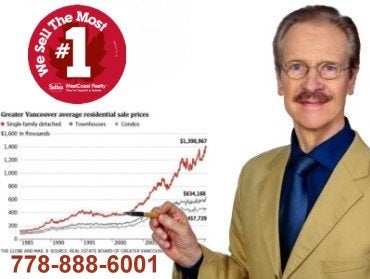 Quick Contact
Award Winning & Trusted Marketing Expert - Bernie Bloomberg PREC Personal Real Estate Corporation
Bernie Bloomberg is an independant contractor of SUTTON GRP WESTCOAST REALTY #1 BROKERAGE IN CANADA
100-801 Marine Drive Vancouver, BC V7P 3K6
Not intended to induce breach of an existing agency agreement.
Mobile:
778-888-6001 Direct
Phone:
778-888-6001
Email:
realtorbloomberg@gmail.com