Selling? It's All About Marketing
Bernie has studied real estate marketing and sold and built hundreds of homes
There's no secret to selling your home quickly – the more people know about it the better the chances of a quick sale. 
Do not judge a book by its cover.
Everybody knows a nice Realtor or 2 or 3. But are they all qualified to deal with the biggest transaction of your life? It is the quality of the Realtor and his business and educational background as well as quality and quantity of his/her marketing actions that sell properties higher and faster.
I pride myself to apply one of the biggest marketing programs in Vancouver promoting my clients' property  sales on a massive scale. In other words, the more buzz we create the more showings we arrange. Hence, the more offers we generate and the higher we sell.
Unfortunately, too many real estate agents take a "list and pray" attitude toward their home-selling clients – trying to get away with sticking a sign into the dirt, a lock-box on the door and two or three cell phone photos on the MLS listing. Sure, that might work in a hot sellers' market, but it may also fail. 
Are you willing to take that chance? 
Since you will pay the same amount for the list-and-pray agent as you will for the guerilla marketer, shouldn't you do your best to find the latter and eschew the former when looking for help to sell your home? The key to getting lots of folks through the front door of your home for sale requires a plan and a robust marketing budget to back up that plan. Keep this in mind when you're interviewing 
listing agents
 to help sell your home. Don't be afraid to ask them for a copy of their marketing plans, ask to see examples of past marketing efforts and ensure that the agent has the money to put that plan into action. And in case you are one of those rather rare species trying to sell your home on your own ask yourself what your marketing program is, if any, and how many thousands of $ you are prepared to spend on it.
Getting the listing price right isn't rocket science

It's true that pricing a home too high may cause it to languish on the market and the homeowner may even end up getting less for it than hoped. But overpriced homes are typically the work of homeowners, not real estate agents. Determining the market value of a home isn't rocket science – it's something we all learn as beginners. Sure, with practice comes perfection, but coming up with market value isn't our most important task when we take a listing – marketing most certainly is the focus when planning to sell your home. Marketing, in a nutshell, is the megaphone for your listing when trying to sell your home– it screams to the world that your house is for sale, that it's worth taking a look at and why it's better than the competition. While there are many ways to accomplish this, the best includes a combination of several. The most important weapon in the marketing arsenal, however, is photography.
Photographs can make or break the sale of a home
North-Americans are visual creatures and nothing proves this more than the Internet. Websites such as Pinterest achieved their success through the visual medium. Advertising agencies understand this concept and spend weeks to complete a single, what seems to be simple, photo shoot. Because they were hired to convince us to purchase a service or product, photography takes on a critical role when attempting to sell your home. 
The same holds true in the real estate industry. 
Take a tour of any real estate site that offers a glimpse into the local MLS and you'll find far too many listings that lack any photos at all or offer up photos of homes that are blurry, off center and just downright curious in many cases. Since most home-buyers take to the Internet to begin their search for a home, these photos are useless to the poor homeowner who is just trying to move on to the next phase in her or his life. 
The statistics Studies prove that homes that are photographed by a professional net the owner more money and sell faster than those that were marketed using photographs snapped by an amateur. In fact, a national real estate conglomerate conducted a study that found that the use of a 
DSLR camera
 to photograph homes listed between $200,000 and $1 million netted the homeowner from $3,400 to more than $11,000 more than homes that were photographed by a novice. Another study finds that the sharper the photograph, the more money the seller will net at the close of escrow. It may sound trite, but for many people, their home is their largest financial investment. It only makes sense that they want to get every last penny they can when it comes time to cash in. 
Approach the sale of your home as a business transaction. Search out the best Marketing professional to help you sell your home and you'll be successful.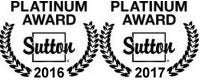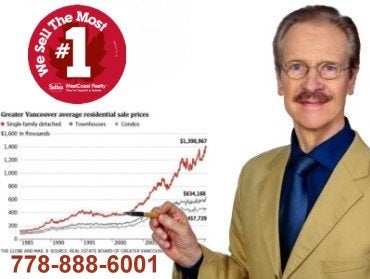 Bernie has studied real estate marketing and built and sold hundreds of homes
Quick Contact
Award Winning & Trusted Marketing Expert - Bernie Bloomberg PREC Personal Real Estate Corporation
Bernie Bloomberg is an independant contractor of SUTTON GRP WESTCOAST REALTY #1 BROKERAGE IN CANADA
100-801 Marine Drive Vancouver, BC V7P 3K6
Not intended to induce breach of an existing agency agreement.
Mobile:
778-888-6001 Direct
Phone:
778-888-6001
Email:
realtorbloomberg@gmail.com