Bernie has sold and built hundreds of homes as a Realtor and Developer
WHAT'S BERNIE DOING FOR YOU?  Selling Higher and Faster
Bernie strategically applies the Biggest Free 50 Step Marketing Strategy in Vancouver including Social Media and typically spends up to $5,000 on every property marketing and in specific cases even a lot more. Ask your Realtor how much he/she spends for you. In most cases they list the property on the MLS, tell the folks in the office about the listing, print a few flyers and hold open house! That's it! 
Marketing is a process that must be done professionally and extensively every day to ensure the right stream of buyer activity is created to sell a home higher and faster. The competition of similar homes is just too big.
CMA - Comparative Market Analysis of your property based on:

Active Listings / Sold Listings / Off-Market / Withdrawn / Canceled / Expired Listings  

We stage your home at our cost (if needed - Bernie's wife is an interior decorator / designer)  

Advertising in some 30 real estate portals worldwide including Vancouver, BC, Canada, USA, 

Europe and, of course, CHINA where approx. 1.5 million potential buyers visit our property 

listings every month.
TV spot on www.realestatechannel.com showcasing your property in select Canadian cities.

Upload to the largest local real estate brokerages and their thousands of Realtors
4,000 direct emails to all prospective buyers in our database before listing on MLS

Email blast to over 1,800 SUTTON West Coast agents in Metro Vancouver

Email blast over 7,500 SUTTON Canada agents plus a couple of hundred real estate agents 

and brokers worldwide.
Upload to the MLS (Multiple Listing Service for Realtors) of the Real Estate Board of Greater 

Vancouver. 13.500 agents across Metro Vancouver are instantly notified.

We are connected to 10,000 social media friends and followers predominantly in Vancouver.

90% of buyers checking the web first when looking for a property.

89% of all sellers checking the web first before putting their properties on the market.

Your property will be exposed in a huge and highly effective way of marketing!
20+ professional HD - Photos

Colorful property feature sheet

Comprehensive video

360 degrees Virtual Tour
OPEN HOUSES for agents and for the public

Hundreds of Just-Listed neighborhood flyers

Hundreds of Open House flyers to the neighborhood

Local print advertising, if necessary

Pre-qualifying buyers

Put your home on the weekly Realtor's Tour of Homes for instant viewing to all local Realtors 

(Wednesday or Friday)
Exclusive property page on our websites berniebloomberg.ca and berniebloomberg.com

Select advertising of our website(s) on various publications. For example,  Google, BING, 

Facebook, Twitter, Google+, Pinterest, Instagram on a regular basis in order to create additional 

traffic to your page on our websites.  
Dealing with buyers' Realtors on multiple offers in order to negotiate the best deal for my clients.

I am known as a strong negotiator.
We have one commitment when working with you and that is to exceed your expectations while getting you the best possible price, terms and conditions when you buy a home. To do this, we've created our
Buyers Advantage Program
to ensure that you get the most house for the least amount of money.
By enrolling in the
Buyers Advantage Program
, you will receive the advantages listed below. In order to take advantage of our Exclusive program, call us today to meet with Bernie:
778-888-6001 or click on Buyers Advantage Program logo above to get in touch.
#1. Earn Up To $2,000.00 Cash at Closing*:
Here is how it works. If we show you seven properties 
or less and you decide to write an offer and your offer 
gets accepted, we will write you a check at the closing 
table. Here are the details:
Purchase Price $500,000 & Higher gets you $1,000 

Cash At Closing

Purchase Price $1,000,000 to $1,500,000 gets you $1,500.00

Cash At Closing

Purchase Price over $1,500,000 gets you $2,000,00 

Cash At Closing
#2. Love It or Leave It Guarantee!
When you buy a home using Realtor Bernie Bloomberg to represent you, if for any reason under the sun, you 
are not happy, we will sell the home you buy through 
us for free. Of course you must sign our Exclusive 
Buyers Agreement by the Real Estate Board of Greater Vancouver prior to buying a home with me and buy 
your new home using Bernie Bloomberg as your buyers agent.
This is how it works........... 
During the first 12 months after your closing, if you are dissatisfied with your new home purchase for any reason at all, you simply let us know and we will list your home for free until it sells. 
During this period, any commissions paid on the sale of the home will be paid directly to the agent that brings the buyer for your home and not to us...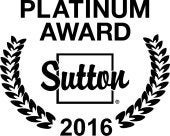 Quick Contact
Award Winning & Trusted Marketing Expert - Bernie Bloomberg PREC Personal Real Estate Corporation
Bernie Bloomberg is an independant contractor of SUTTON GRP WESTCOAST REALTY #1 BROKERAGE IN CANADA
100-801 Marine Drive Vancouver, BC V7P 3K6
Not intended to induce breach of an existing agency agreement.
Mobile:
778-888-6001 Direct
Phone:
778-888-6001
Email:
realtorbloomberg@gmail.com