The Trick with FSBO Websites and Craigslist Ads
Publications on the internet are supposed to be seen by the masses. But they aren't.
A small percentage of property owners try to save real estate commissions by posting for sale ads on FSBO websites such as forsalebyowner, usellahome or Craigslist. This can tun out to be a costly and big mistake. 
First of all, these websites remain unnoticed by 99% or higher of all people looking for a property. Reason being, people like you and me use Google when searching for something specific and therefore, type in a certain search term. So typically we would type in "condo for sale vancouver" or "house for sale Langley" or similar. 

Interestingly, this brings up all kinds of websites but not the website you have placed your property posting on. After checking the first 10 pages we gave up and still could not find the websites above.
And here is the kicker:
it is a known fact in the industry that 80% of all searchers on Google click on the first 3 results at the top of page 1 and stick to it. Like you and me. And the vast majority of the remaining 20% of searchers scroll down a bit to the bottom of page 1. However, hardly anybody goes to pages 2 or 3, not to mention pages 10 or 20 where you might find the websites above. Or not.

Next we went directly to these FSBO websites and phoned 80 to 100 real estate postings. Surprisingly, the majority of those homes had been sold up to seven years ago and longer! Wow.  

In addition, in today's market just a handful of properties are directly sold from seller to buyer and the vast majority of these buyers are represented by Realtors. These Realtors usually claim a commission of 1.5 - 2 percent of the sales price from the seller. In addition, the seller better hires a real estate lawyer who charges approx. 0.5 percent. This brings the total charges to approx. 2 - 2.5 percent vs. approx. 3 percent commission for a good protective sellers Realtor. And the buyers' Realtors are still not your friend as they solely represent and protect their buyer clients like a good lawyer or accountant does.
So for now the private
seller saved 0.5 percent or $4,000 commission
on an $800,000 contract. 
But we are not done yet.
The seller lost a total of $60,000.
And here is why: 
Usually the private seller would reduce his price at least once by an average of 5 percent or
$40,000.
And when he finally receives an offer he usually agrees to a discount of 3 percent or
$24,000.

The vast majority of all private sellers turn their sales over to a good Realtor. As a result more than 92 percent of all properties are successfully sold by Realtors and 4 percent of all private sellers just give it up. 
Source: National Association of Realtors. 

Regards
Real Estate Advisor - Real Estate Marketing Expert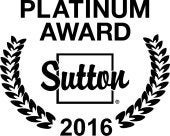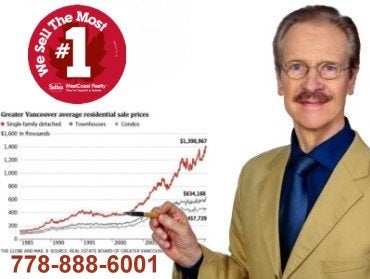 Quick Contact
Award Winning & Trusted Marketing Expert - Bernie Bloomberg PREC Personal Real Estate Corporation
Bernie Bloomberg is an independant contractor of SUTTON GRP WESTCOAST REALTY #1 BROKERAGE IN CANADA
100-801 Marine Drive Vancouver, BC V7P 3K6
Not intended to induce breach of an existing agency agreement.
Mobile:
778-888-6001 Direct
Phone:
778-888-6001
Email:
realtorbloomberg@gmail.com