Valuable Buyer Infos by Bernie Bloomberg.
Work with me AND GET PAID to find the home you love.
Free 48 Hour Advantage 
Many of the best homes are sold before they are ever advertised or displayed on most websites. In order to find those homes please use the form below and  c
on
tact Bernie
Bloomberg in order to get a two day head start of up to 48 hours before they are offered to the general public. Whether you are a first-time buyer or an experienced investor Bernie Bloomberg is unrivaled in his negotiating skills.
Bernie Bloomberg has sold and built hundreds of homes for over 40 years and
therefore, is one of the most experienced Realtors® in town. Bernie will assist you in understanding financing, mortgage rates, moving and everything else involved in making the best, most informed real estate decisions in today's market. No matter your situation, Bernie Bloomberg has a wealth of experience and expertise to handle any transaction, especially with clients who require extreme confidentiality. Working with Bernie Bloomberg can give you the "Edge" that other less experienced Realtors® can't offer you.                           
It's important to work with a highly experienced local REALTOR® when buying or selling your most valuable asset. 
Buying a home takes preparation, organization and a lot of experience to get it all right. By using Bernie Bloomberg as your real estate agent you will be guided through the entire process, from analyzing your needs to closing the sale, and well beyond ....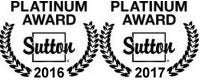 Subscribing to my bi-weekly newsletters helps you stay in the loop, join lively discussions and keep track of news and updates you might have missed otherwise.

FREE - Sign up now. You may cancel anytime.
My privacy policy is simple. I will never share your information with anyone!


Quick Contact
Award Winning & Trusted Marketing Expert - Bernie Bloomberg PREC Personal Real Estate Corporation
Bernie Bloomberg is an independant contractor of SUTTON GRP WESTCOAST REALTY #1 BROKERAGE IN CANADA
100-801 Marine Drive Vancouver, BC V7P 3K6
Not intended to induce breach of an existing agency agreement.
Mobile:
778-888-6001 Direct
Phone:
778-888-6001
Email:
realtorbloomberg@gmail.com